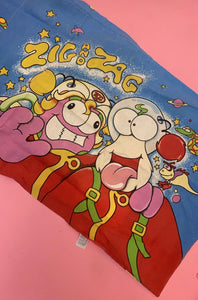 SILLYGIRLCLUB
Send In Your Own Denim Jacket
Regular price
$46.00
$0.00
SHIPPING IN MARCH

Send in your denim jacket and rework it with a custom duvet cover. Don't wait, take advantage of this limited time offer! Closes on 31/12/22.
Please note, your denim jacket must have one back panel. There cannot be seams in the centre of the fabric on your jacket.
Steps:
1. Choose a fabric from the denim jacket listings.
2. Purchase the Denim Jacket Custom Slot
3. Send in your jacket to us with the address provided 
before 15/03/22 
(You must include your order number inside the parcel) 
4. We will make the jacket and return it to the address provided during March 2022.
---
More from this collection