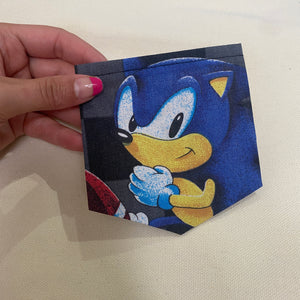 SILLYGIRLCLUB
Pocket Tee - Choose Your Size + Colour for this Pocket
Regular price
$26.00
$0.00
Shipping in August 2023
Limited Edition, Silly Girl Club Pocket T-Shirt.
We care about the environment here at Silly Girl Club but realise that sustainable clothing isn't always accessible to those on lower incomes. We want to give everyone the option to shop ethically should they choose to which is why we've launched our plain t-shirt selection. 
These t-shirts are certified organic under the GOTS (Globally recognised organic textile standard). I have linked their certificate so you can see my transparent supply chain.
They implement the FWF (Fair Wear Foundation)'s Code of Conduct which is a contract between the factory and the FWF and incorporates the following eight labour standards:

1) No use of child labour 
2) No use of forced labour 
3) Safe and healthy working conditions 
4) Legal labour contract 
5) Payment of a living wage 
6) Freedom of Association and the right to collective bargaining
7) No discrimination against employees 
8) No excessive hours of work 
You can read more about what the Fair Wear Foundation do here, 
As well as everyone being safe and fairly paid during the manufacture of the t-shirts, the primary energy source for the company is wind farms.
They substitute the use of any energy from fossil fuel power stations (boo!) for wind farms which is clean energy.
These T-shirts are a unisex so will fit a little bigger than usual so I suggest buying a size down. That means if you're a female and usually wear a medium I suggest purchasing a small, unless you'd prefer a baggy fit. However, the exact sizing can be found at the bottom of this listing.
If you're unsure how to measure yourself and don't own a tape measure, I advise measuring your favourite t-shirt (with a ruler if that's all you have!!) in the places shown to get a better understanding of fit. 
Please note that we do accept returns if the item is delivered back to us in unworn, unwashed condition, however all postage is non-refundable. We only profit around 50p per t-shirt on this plain batch and so any returns actually cost us money so please be sure of your sizing when you make a purchase. We are unable to exchange items due to the nature of the products. We advise checking your sizing thoroughly before purchasing as i'm only a one person operation, this is much appreciated!
---
More from this collection